Check out our Triumph lingerie boutique at
Thomson Plaza #01-06 for special NDP promotion like
$52 OFF and 52% OFF in the month of August.
—
Triumph Lingerie Fair from 21 Aug to 3 Sep'17 at
Thomson Plaza atrium (near to DBS bank).
2 weeks only. Come and support us!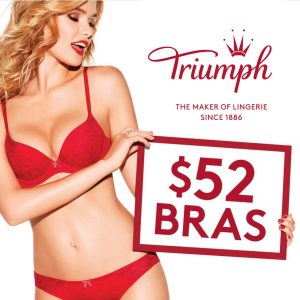 ---
A one-stop retail haven for all things we women need ​for ourselves and our family at every stage of our life.