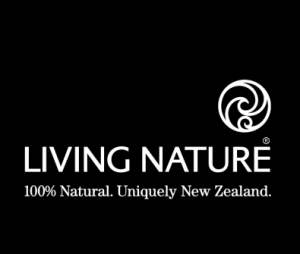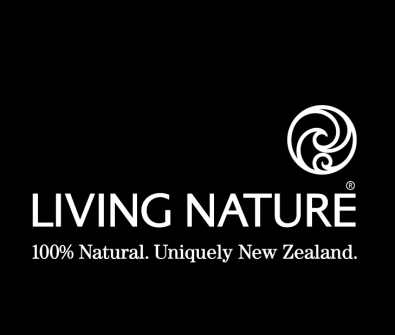 About Living Nature
Living Nature believes beauty starts from within. This belief has grown into a fiercely proud New Zealand natural skincare and cosmetics company. Living Nature has blazed the trail for natural skincare, and you won't find any synthetic materials in any of their products. Based in Kerikeri, within the unspoilt beauty of the sunny Bay of Islands, Living Nature takes inspiration from New Zealand's native plants to create a selection of products that work harmoniously with your skin.

Living Nature has
28 years experience creating the best in premium,
certified natural skincare and mineral makeup for you.
Safe. Healthy. Effective.
OUR HERO INGREDIENTS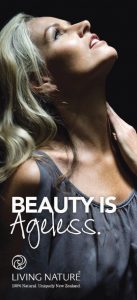 Lorraine Downes, winner of Miss Universe New Zealand and the international Miss Universe beauty contests in 1983, was the 'face' of Living Nature.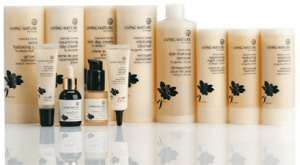 Living Nature uses New Zealand's unique native botanicals with their ability to heal, purify, nourish and protect your skin. Just some of their remarkably bioactive ingredients include Harakeke Flax Gel to soothe and hydrate, Active Manuka Honey to nourish and heal, and Kumerahou to cleanse without breaking the skin's moisture barrier.
The astonishing properties of these plants work with your skin's natural function to protect, repair and nourish, without the side effects of harsh, dangerous or damaging chemicals. Over 80% of New Zealand's plants are found nowhere else in the world. It is these rare plants that form the basis of the exceptional Living Nature skincare, bodycare, haircare and cosmetic collections.
Living Nature also uses essential oils, citrus oils, flower extracts (such as calendula) as well as Evening primrose oil, Carrot oil, Jojoba, Nut oils, Cocoa butter, Shea Butter, Rosehip, and many more.
*Juneberries Haven is an authorised retailer for Living Nature.
---
A one-stop retail haven for all things we women need for ourselves and our family at every stage of our life.